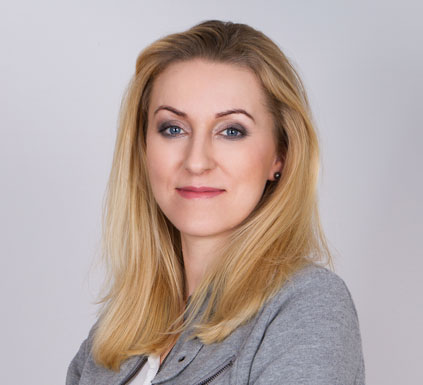 Hallo,

each of us is an expert in a field. Some are brilliant in quantum physics, others in social media marketing, others in computer graphics, baking doughs or playing on nerves. Level Master is when you add your heart to it in addition to your knowledge and skills. When you love what you do.

I'm Irmina and I am a real estate broker and I love to support people in selling and renting properties.

What does this mean for you?

If you start your adventure with new life in Wroclaw soon and you are looking for a flat to rent - write to me what you care about - I will find a new place to live for you.

This email address is being protected from spambots. You need JavaScript enabled to view it.,
+48 662 213 377 (WhatsApp, Viber),
Skype: irminaja
https://www.messenger.com/t/irmina.pytlowanyjankowska

If you already live in Wroclaw, but you need a variety, let me know what you need - I'll relocate you to a better place.

If you are considering selling your property (house, flat, land), you need someone you trust who will do it for you, pick up all these phones, organize presentations as many times as it'll be needed to, guide you safely through all the procedures until a happy end, call me - we will make an appointment and work out the best strategy.

Or maybe you want to buy a property in Wroclaw, for yourself or for your investment and you are frightened by the huge number of available offers? I'll tell you what, where, for how much it would be most compatible with your needs.

Do not know Polish? No problem - I speak English and German.

Do not know the city? I know - the best locations, nice places to visit, eat and relax.

I have already served individual clients, mostly by recommendation, as well as corporate clients from UPS, IBM, Credit Suiss, Simoldes Plasticos, Volvo, Skanska and many others in larger and smaller companies.

Now I'm looking forward to work with you.

Irmina Pytlowany-Jankowska

+ 48 662 213 377 (WhatsApp, Viber)
This email address is being protected from spambots. You need JavaScript enabled to view it.
Skype: irminaja
https://www.messenger.com/t/irmina.pytlowanyjankowska